Body Coach Personal Training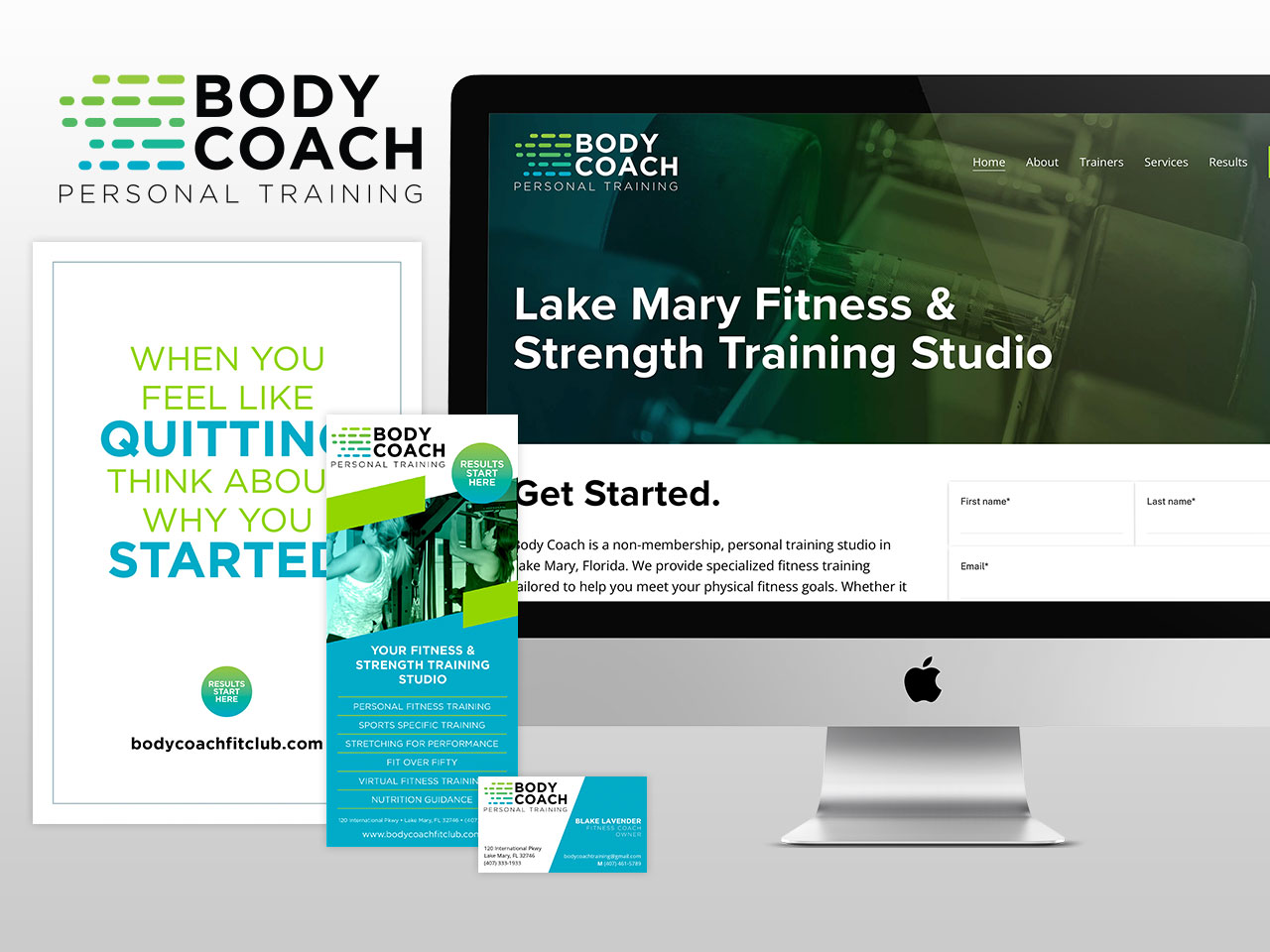 Body Coach is a fitness training gym that appeals to those looking for a one-on-one training experience. The old brand featured a masculine figure in tired drab colors. The Treefrog team gave the brand a refresh with an invigorating color palette. The lime green signifies growth as the fresh blue is meant to electrify and excite. The rollout for the brand can be seen throughout the gym with the logo installation we designed, business cards, rack cards, wall art, and posters.
The new website was built on the Squarespace platform and, with our digital marketing and social media campaign, has become a hub for lead generation.