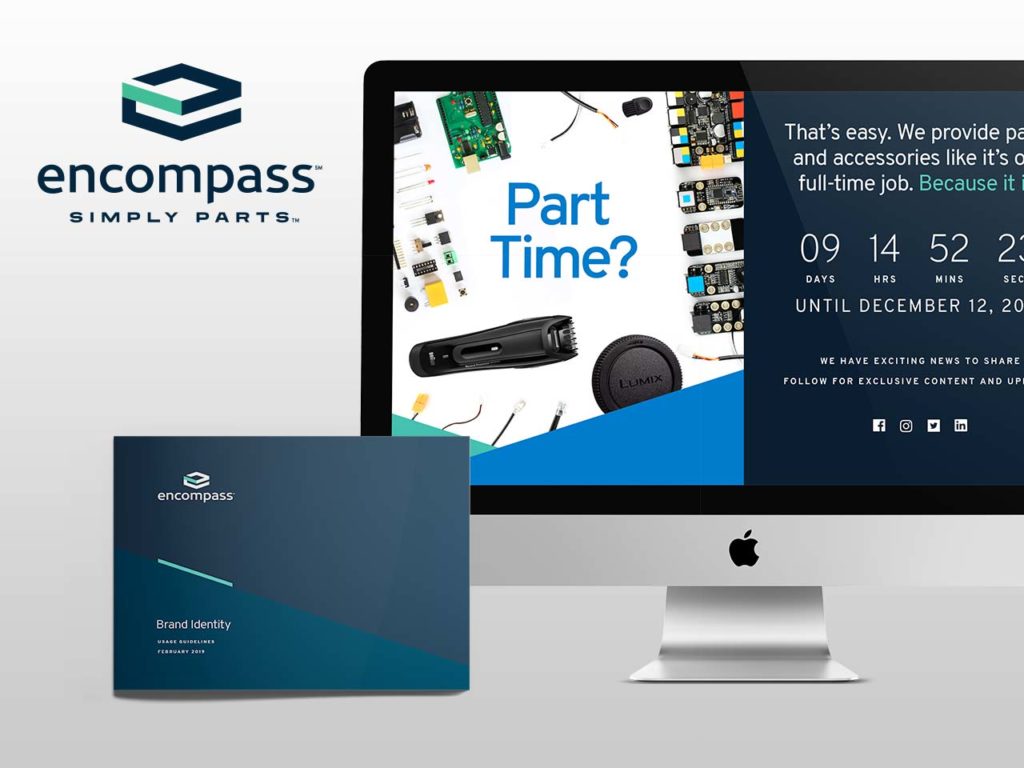 In 2018, Encompass Supply Chains Solutions reached out to the Treefrog Team to tackle a full rebrand to better align with the company's current positioning and core competencies. With one of the country's largest, most diverse parts inventories in the country, along with a wide array of logistics services, the company name was kept, maintaining its 'all-encompassing' solution to the market. The new brand design comprises the wordmark Encompass in dark blue, lower case text, reflecting both strength and friendliness. An 'eHex' symbol above the brand is derived from the form of how parts are received: a shipping box. It additionally creates a monogram 'e' character, symbolizing simplicity and warmth.
The company added a tagline to further reinforce its messaging: Simply PartsTM. While Encompass offers a full range of forward and reverse supply chain solutions beyond parts supply, repair parts are central to the company's services.
A rebrand campaign was launched with a social media and website countdown as well as designing new collateral, banners, and website updates to match the new brand.