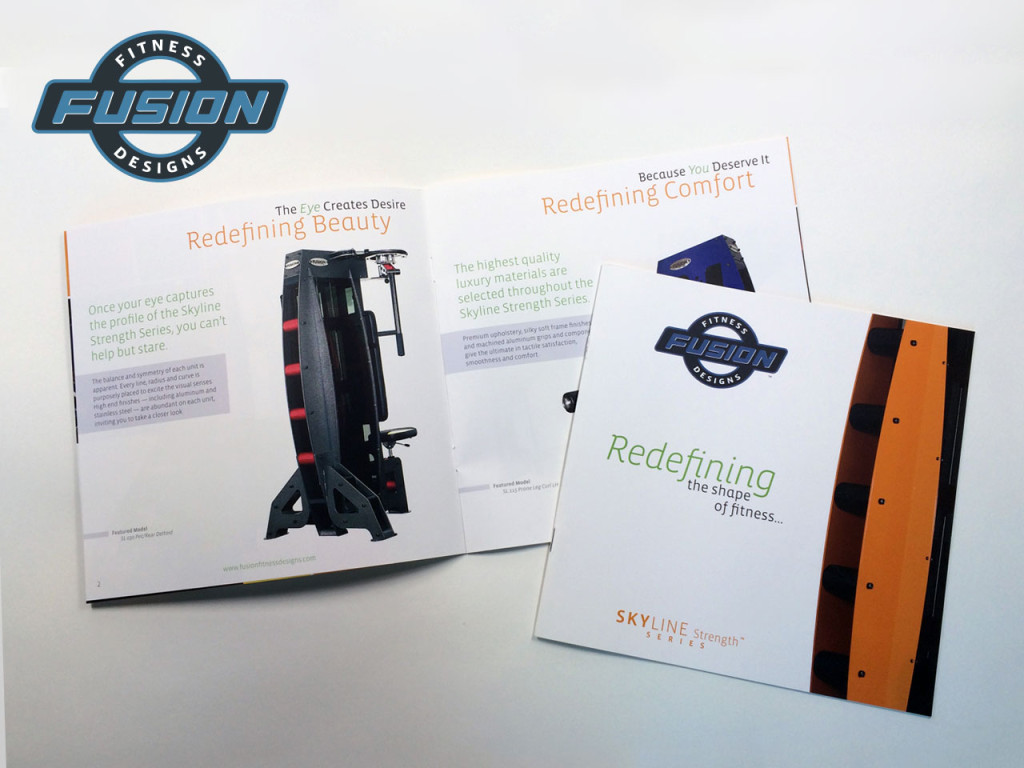 As a startup small business, Fusion Fitness Designs approached us needing branding, collateral and communication tools to begin marketing their fitness equipment manufacturing business.
We created a strong, standout logo that is used on their equipment and an informational brochure that uses strong, bright colors to highlight their unique fitness equipment and the services they offer. The brochure was printed on 100# McCoy Silk paper to give it a soft and high-end feel. (Printing by Abbott Communications Group)
To quickly communicate and show off the incredible line of fitness equipment, we shot a short video in their manufacturing facility. We then designed and developed a landing page website to showcase the product line and video.
View Brochure