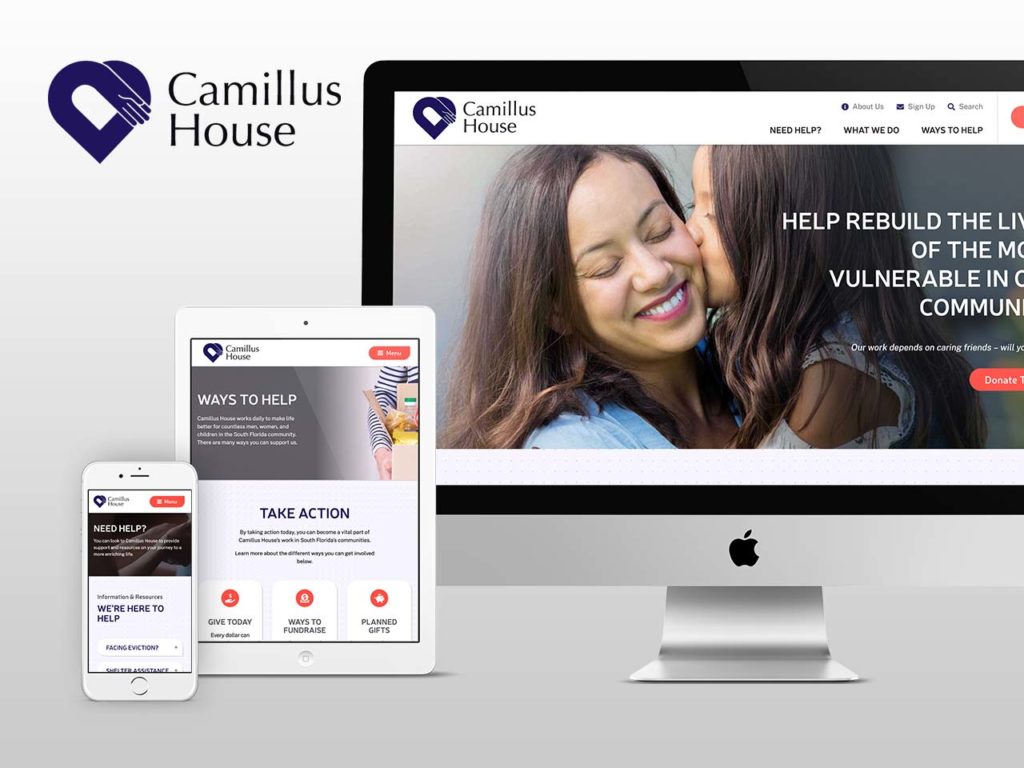 Camillus House has provided humanitarian services to the indigent and homeless populations of Miami-Dade County, Florida for more than 50 years. Last year they served over 33,000 people and continue to grow their programs and offerings.
The Treefrog team was tasked with building a new website that would serve as a communication hub and provide vital resources for those facing homelessness, those seeking to volunteer and get involved, and those who can support and donate towards Camillus House's programs.
In addition to creating a great user experience, the backend of the website was streamlined to allow the staff to easily manage updates, freeing up time so they can focus on other responsibilities within the organization.
View Website