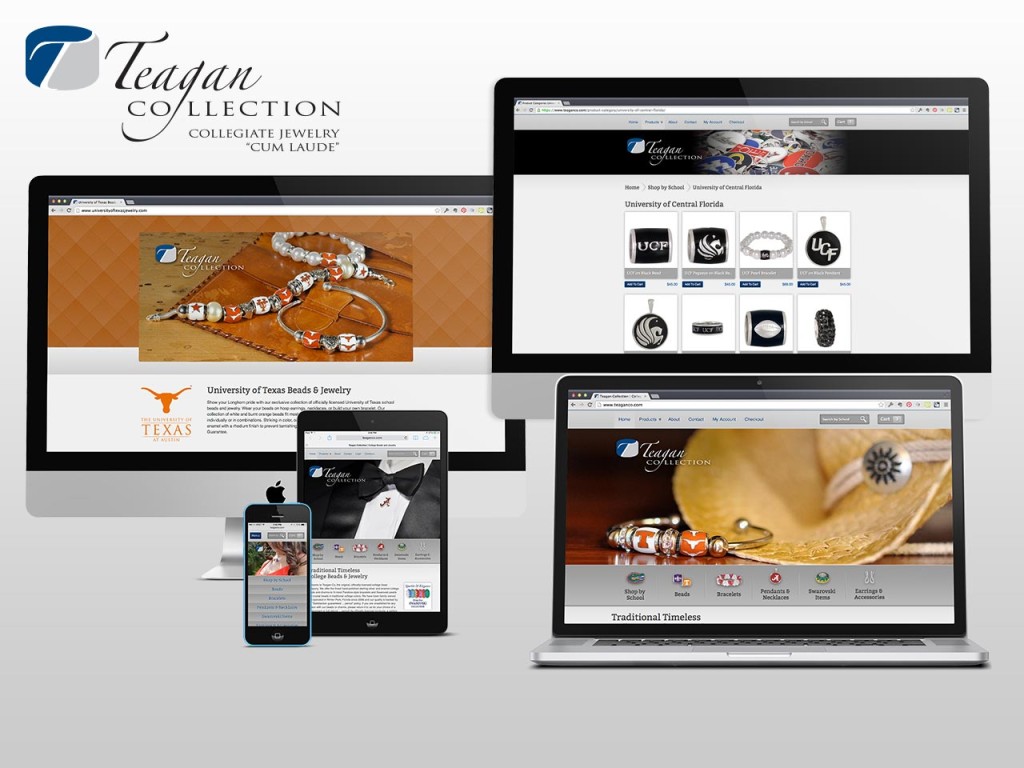 Teagan Collection designs and manufactures collegiate licensed jewelry for Universities across the nation. Their line of Pandora-style sterling silver beads are a beautiful way to show your school pride. Their original eCommerce website lacked the elegance and functionality needed to increase online retail sales. Products were not showcased in a way that built consumer confidence. Images were small and the shopping cart process took too many steps.
We worked closely with the Teagan Collection team to design a search engine optimized, responsive eCommerce site and a series of showcase landing pages for different universities. The result was an elegant user experience that made retail conversions easy and provided an environment for wholesale clients to easily submit orders for new product.
To market their business we were tasked with building and developing a marketing plan encompassing search engine campaigns and social media marketing. Our efforts have increased social media engagement by 36% and facilitated in increasing their website conversion rate from 0.5% to over 4%. Keyword research and content optimization allowed us to surpass click throughs for the company name and rank for 'college beads,' 'college pandora charms,' and 'college charms for bracelets.'
In April of 2015, the company was bought out by a larger jewelry manufacturer.