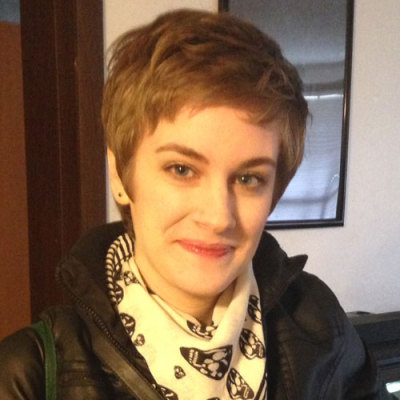 Lead Developer
Hi, I'm Susan, and I make things.
When I was a kid, I was always working on crafts. Whether I was writing, painting, learning to knit, or baking with my mom, I was always creating something, or learning something new. My favorite hobbies were the kinds that combined technical skill and art; I didn't just want to make something functional, I wanted it to be beautiful too.
In college, after trying several majors, I discovered web development. To me, it is the perfect storm of form and function. The best web developers not only have a deep knowledge of code, they also have an eye for aesthetic. As a web developer, my goal is to create a more beautiful, responsive, and functional web.
Over the years, my hobbies have evolved. Baking became cooking, writing became more writing, and several years ago, I discovered costuming and cosplay. It's fun, rewarding, and there's always something new to learn. I make it a point with every project to tackle something I've never done before.
The same applies to my work life. The web development world is in a constant state of flux, with best practices updating frequently. I enjoy learning and applying these techniques, making each website better than the last. I take pride in considering all variables and use-case scenarios, and making sure my sites are responsive so they look beautiful at every size. I love taking a static design and bringing it to life as a fully-realized, fully-functional website.
When I'm not creating something at work or at home, you can usually find me curled up with a book, some tea, and a cat or two.
About This Character
"Make it work!"
—Susan Bookman
Alias:
Cecily
Origin:
San Antonio, TX
Special Ability:
Shapeshifting
Weapon of Choice:
My trusty Kenmore sewing machine
Signature Attack:
Seam Ripper
Weakness:
New costuming ideas
Arch Nemesis:
Too many ideas!
Connect With Me