Follow the steps 1-7 from Creating and Adding a Slideshow.
Tip: Before uploading logos be sure to make them all the same color background and size i.e. 500×500.

To make a carousel, switch the Animation Transition from Fade to Carousel.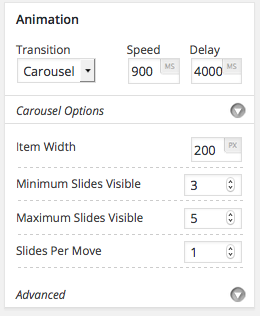 The Carousel options allow how many slide should be visible at one time, and how much width each item should receive.

If you want the logos to be randomly shown, be sure to select On for Randomize Slides.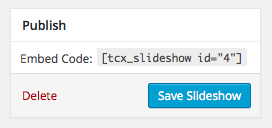 Just like the Slideshows, take the embed code and place it on the page or post you would like the carousel to show.