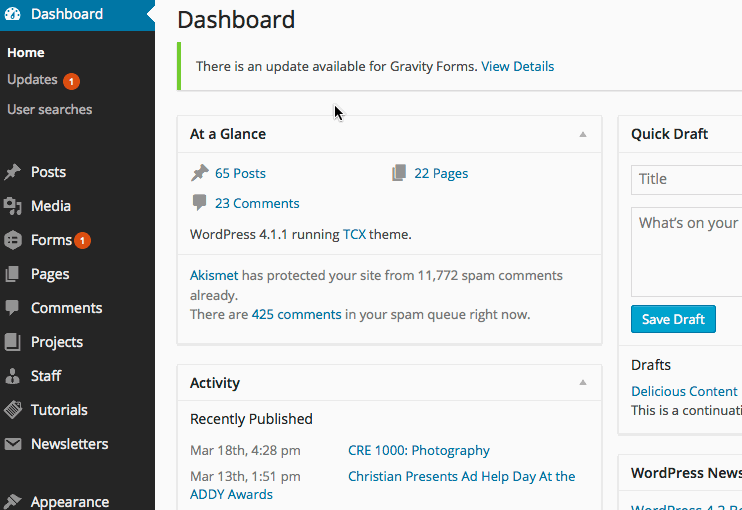 From the dashboard view, select the Staff menu option on the left side of the page.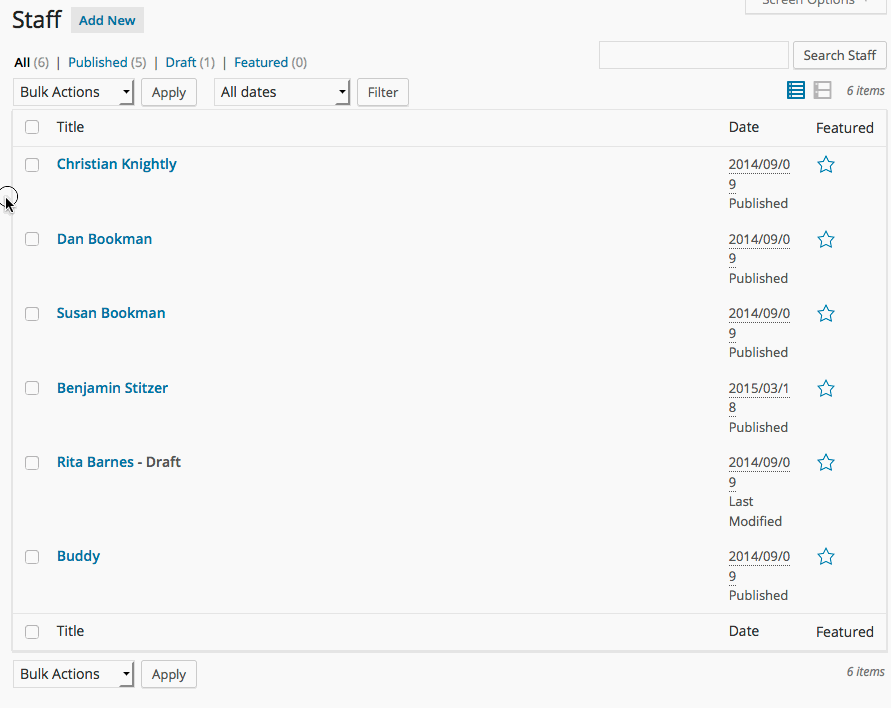 WordPress will now show you all of the Staff members. Here you can completely manage the Staff.
To add a new staff member, select Add New at the top of the screen.
Now you can fill out the information about the new staff member. Enter their name in the title, and use the text box to put information about the staff member in.
Your website has a Staff Custom section where you will fill in with the information pertinent to your company.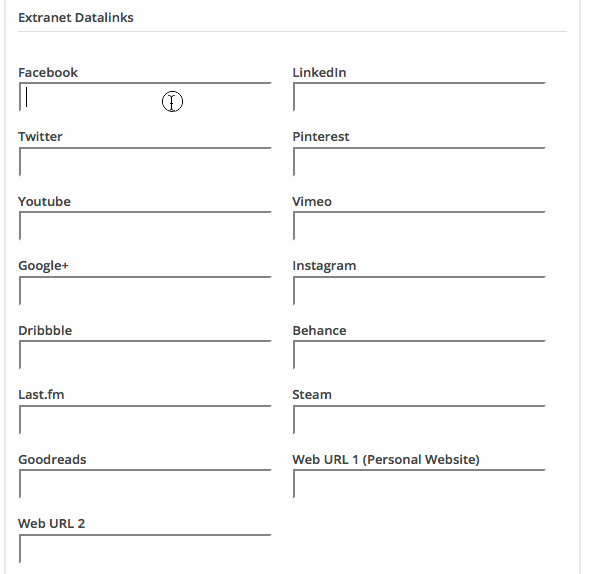 For some website there will be a section below the Staff Custom that will have Extranet Datalinks. This is where you put the social media links that pertain to each staff member. You will need http://www. for each social media link.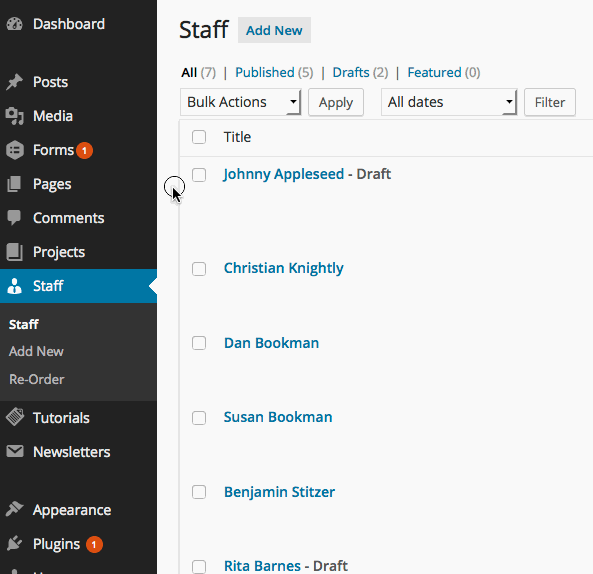 To change the order of the staff members on the page, underneath the Staff menu item you click Re-Order.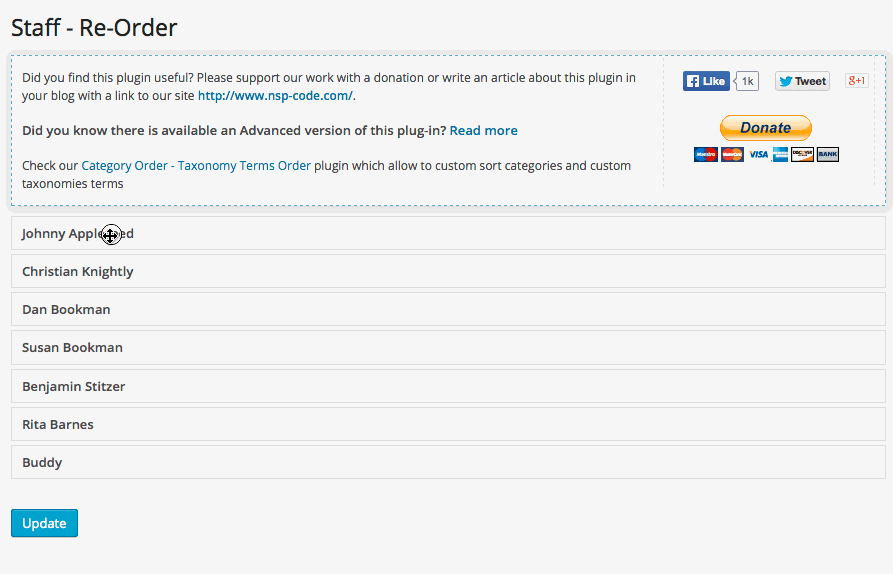 Here you click and drag the member you would like to move to the new spot they should be in and click Update.