As we sit down at the table to give thanks this week, we can't help but feel the looming holiday craze waiting just ahead, lurking in the Black Friday shadows. Giving gifts to clients can be a daunting task, and balancing creativity with your budget can sometimes feel impossible. But have no fear! Here are some ideas, examples, and inspiration to whet your gift giving appetite.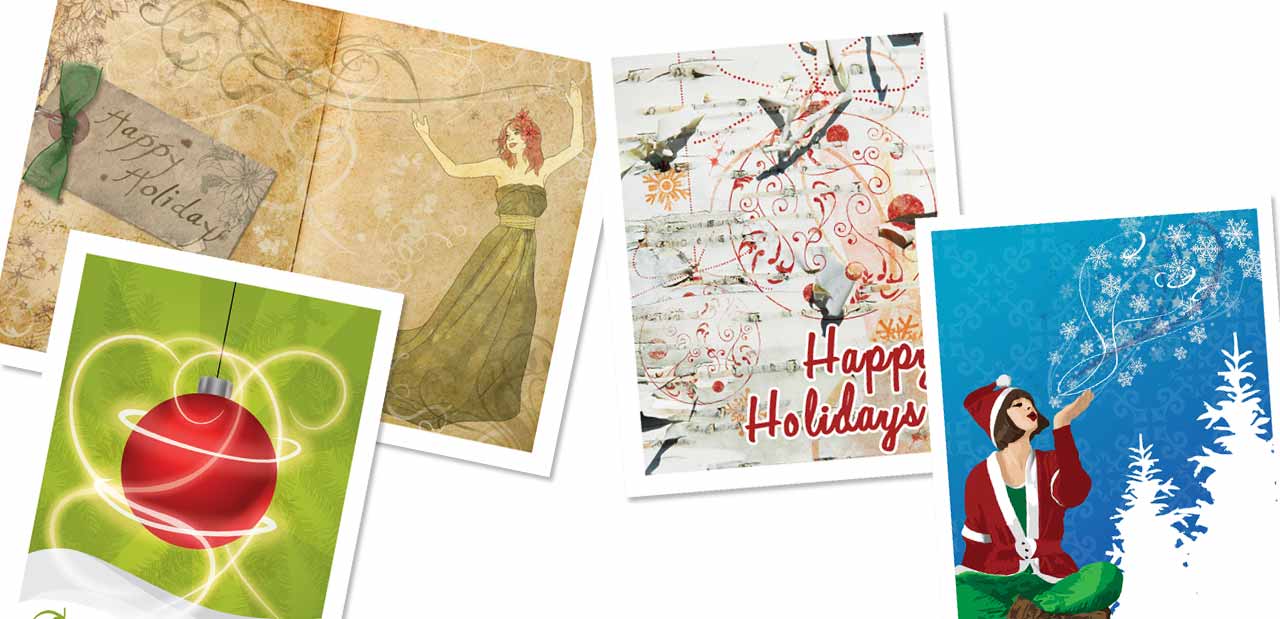 As a designer and business owner, I look at gift giving as an opportunity to market our services and remind clients of what we can do. A few years ago, Christine DuPont (a previous Treefrog Business partner) and I illustrated and designed a series of holiday cards. We used this as an opportunity to showcase our illustration and design abilities, and also to thank our clients for their continued support and business.
Treefrog's Creative Client Gifts
Over the last few years we've created some fun and interesting gifts. One year, we created hot chocolate kits. We stenciled each kit with ferns and packed them full with tins of cocoa powder, marshmallows, and homemade toffee squares.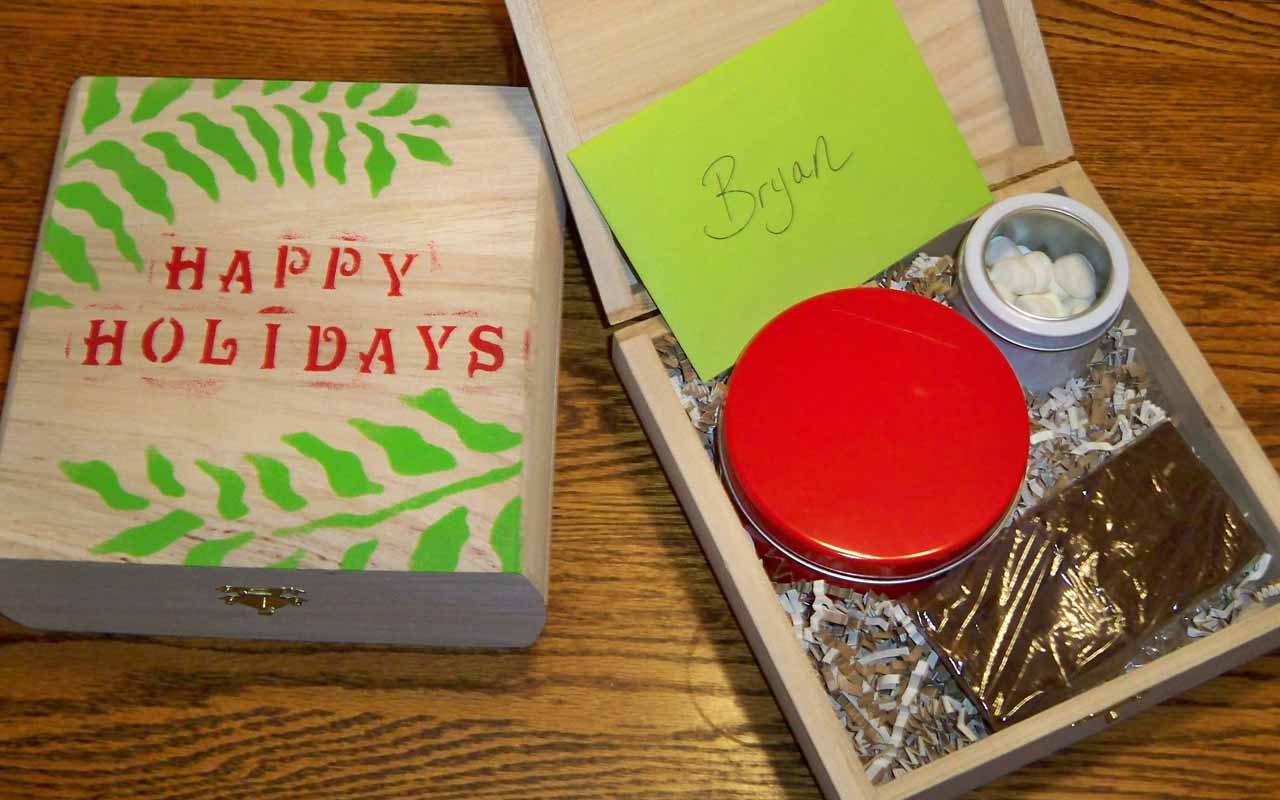 The following year, we sent each client a series of wonderfully flavored marshmallows by Wondermade. The bourbon, Guinness and peppermint flavors were a clever new taste experience that was truly unforgettable. (And check out that slick packaging!)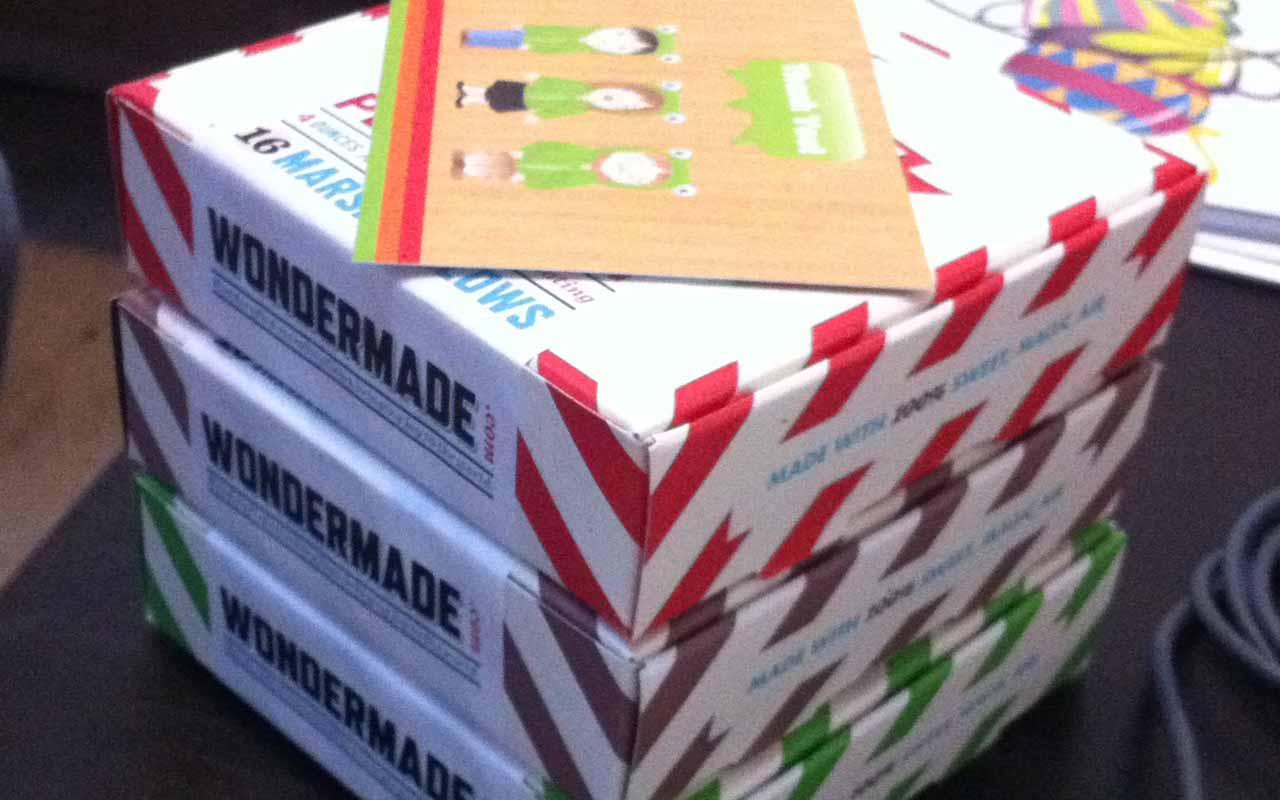 Gift Ideas for Clients
So what makes the best gift? For many clients, some sort of food is spot on. A tin of cookies or brownies, or a selection of gourmet coffee is something that can easily be enjoyed. You can also get creative with the packaging. Perhaps painting a wooden box or designing little description tags for the items. The sky's the limit.
Often times, a simple holiday card makes the most sense — especially for the budget-conscious. Designing and creating your own holiday card with a concise message lets your clients know that you're thinking of them. They'll appreciate the time you took to reach out and thank them for their patronage. This is also the perfect time to experiment with a new or unique printing method. Or try a textured or unusual paper you've been eyeing. Again, this is just another way to tout your capabilities and show off your creativity.
Lastly, for those with larger budgets, buying products for a client is a great way to show your appreciation. It's important to focus on items that the client will actually use. This might include stylish office supplies or sophisticated mugs, thermoses, or glassware. Each client is different so it's important to consider their individual needs and wants.