As the year comes to a close and we've exchanged our gifts and holiday best wishes, we want to pause a moment and reflect on the time that's passed. Every year around this time, you hear people sigh and say to themselves, "Where has the year gone?" We are no different. Our fourteenth year of the twenty first century was as fleeting and as lively as anyone else's.
In January, we moved into our new office and kicked off the year immediately in high gear. February brought the annual ADDY's, which of course meant an immense amount of added stress. Of course, this stress always produces the most beautiful of outcomes.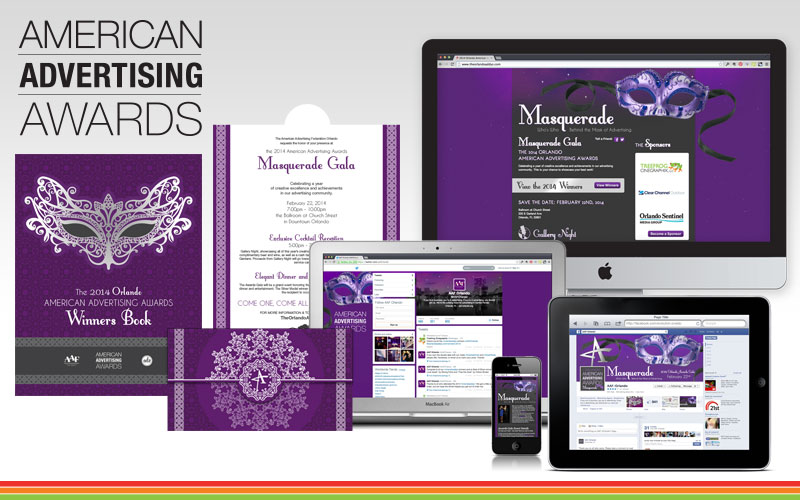 May and June brought in the birthday celebrations. We're divided half and half here at Treefrog with two May birthdays and two in June. There weren't any themed parties this year, but we had some great company lunches on everybody's special day.
August brought the terrible news of Christian's kidney stone, an ordeal he persevered and worked through for months while his 'Super Kidney' blasted that stone to bits. By October, Christian was feeling better and the timing couldn't be better since our team loves to costume and we love our Halloween parties.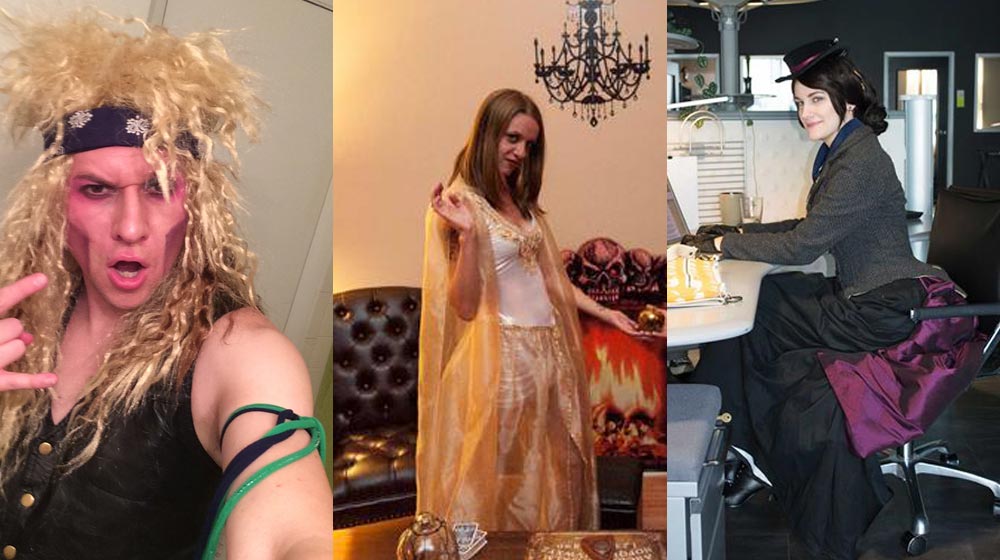 In November, we assisted with the coordination and promotion of the AAF-Orlando Toy Drive (sponsored by Moe's Southwest Grill, Clear Channel Outdoor, Orlando Sentinel, and Treefrog Cinegraphix) in our free time (and sometimes during work hours too).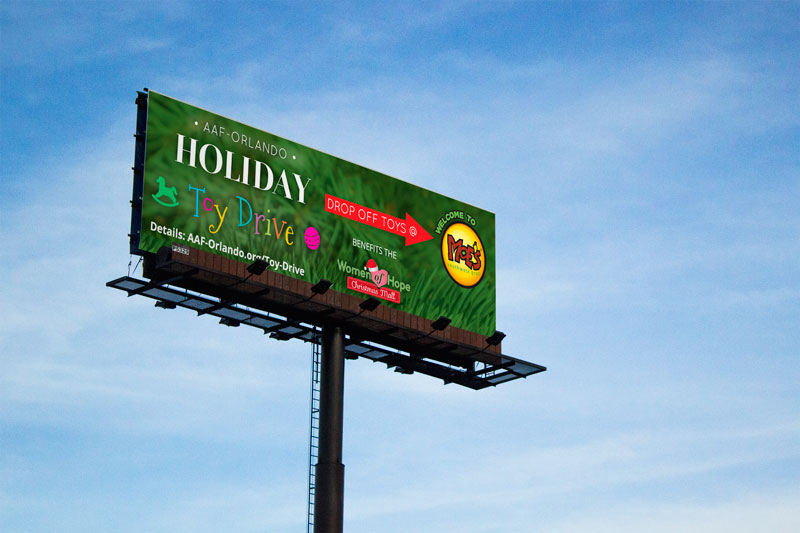 And December is mostly a blur for us now. Hazy memories of meetings, early mornings, late evenings, and some holiday prep squeezed in between. One of our favorite and a rare memorable events amidst the holiday preparation chaos was our Treefrog cookie day. We devoted one day to baking three varieties of holiday cookies for our clients' Christmas gifts. It turned into another late evening, and yes, we ate some.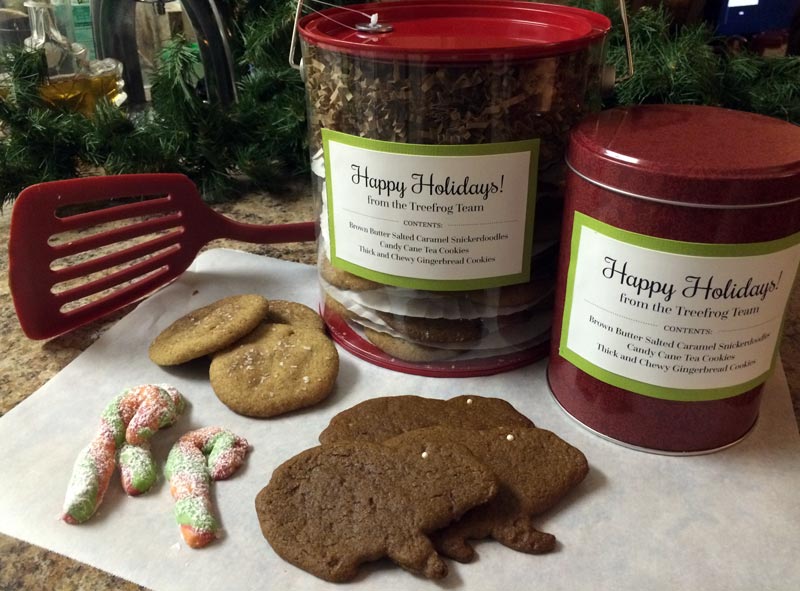 Behind the scenes of it all this year, our technical director was working tirelessly on updating and improving his baby, Canopy, while the entire team pitched in to design, build, and populate the new Treefrog website, www.treefrogcx.com.