Search engine optimization requires time, dedication, and in many cases some monetary investment. While there are many free SEO tricks, it may be worth it to spend a bit of money to increase traffic to your business. Hiring a marketing firm to design and develop an optimized site or paying the yearly dues to the BBB and/or the Chamber of Commerce in order to gain some back links are wise investments. A more flexible means of funding higher searchability is through SEM, or search engine marketing.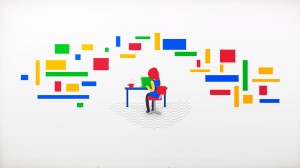 What is SEM?
SEM, or search engine marketing, also known as pay-per-click advertising, is the process of purchasing ads on search engines. Paid ads greatly resemble the organic search results, but are located above, to the right, and sometimes below them. While businesses still want a high ranking within the organic results, SEM provides an opportunity to purchase a spot on the first page for businesses not already displaying organically.
How Does it Work?
First, set your advertising goals. Is your end goal to generate more traffic to your site, or are you simply wanting to extend your company's brand awareness? Are you seeking new subscriptions for your newsletter or are you an e-commerce site looking to increase sales? These goals affect your campaign strategy considerably, and so it is important to start with a clear set of objectives in mind.
Second, calculate your budget. SEM allows for flexible budgeting. Since you only pay for the clicks on your ads, and ad position is based on an auction process combined with your ad's Quality Score, there is potential for an even playing field between businesses with small and large budgets. However, the overall budget needs to be considered when deciding how many campaigns to run.
Third, categorize your products and services. For instance, a jewelry store might sell necklaces, bracelets, rings, and earrings. Each of these categories then becomes a campaign, while the more specific varieties become ad groups such as: gold necklaces, silver necklaces, and pearl necklaces. For each ad group, list keywords relevant to the ad group.
Once you have a game plan, choose your network: Google, Bing, or both. A budget for both is ideal for ensuring the broadest reach, but if your budget is limited, you may want to research the two networks before deciding on your preferred platform. Google and Bing operate very similarly, but there are differences that may make one better for your company over the other.
Your next step is to create an account with Google and/or Bing and start writing your ads. Beginning at the campaign level, assign one product or service per campaign. Once you've added your first tightly themed ad group, it comes time to write your first ad. Ads consist of four lines: the headline with a twenty-five character maximum, two description lines of thirty-five maximum characters, as well as the display URL also with a maximum character limit of thirty-five.
Components of a Quality Ad Include:
Be relevant and specific. This is why tightly themed ad groups are so important. It is strongly recommended that you use keywords within your ad text whenever possible. The ads need to show they are relevant to the keywords entered.
Include a call-to-action in the description lines. If your goals are to make sales, write, "Buy Here;" or if quote requests are what your company needs, write, "Request a Quote." The purpose of your ads is to earn clicks, so use text that gives users a reason to click your ad over the others.
Make sure each ad directs the user to the correct landing page. Not only is this a good rule of thumb for optimal user experience, but this will greatly effect your Quality Score, which directly influences your ad position. Don't make every ad link to your home page. If you have specific pages for specific products or services, use these as the landing pages for the relevant ads.
The display URL should be a simplified version of the destination URL. The display URL is the link that appears within the ad text, while the destination URL is the full address that directs the user to your site. You will enter both when creating the ad, so keep the display URL short and sweet.
To complete the ad group set-up you must enter at least one keyword. If coming up with keywords is proving difficult, Google offers the Keyword Planner, and Bing offers keyword research with their Bing Webmaster Tools.
After the campaigns are set, you need to enter a daily budget for each one. Divide your monthly budget by 30.4 (the average days in a month), and you get your overall daily budget. If you have more than one campaign, the overall daily budget needs to be further divided between them. After ads have run long enough for data to be collected, performance trends may lead you to raise the budget for one campaign and lower it for another.
If you've decided to run ads on both the Google and Bing networks, it is best to set up your campaigns in Google first because Bing allows for a direct import from Google. However, once you've imported make sure to double check that all settings match, because not everything is automatically set after import.
The Truth
The good news is SEM is a great way for all businesses to have an even share of advertising and search result rankings when handled correctly. But, SEM requires diligence and enthusiasm to be successful. So, the inconvenient truth about SEM is that businesses with smaller budgets need to work that much harder at perfecting their campaigns to make up for the deficiencies in funds. In order for a campaign limited by budget to compete with or rank higher than those with expendable funds, the Quality Score must be high.
What is Quality Score? Quality Score is the basis for measuring the quality of the keyword and ad you've chosen and determining your cost-per-clicks (CPCs). Score is determined by the keyword's click-through rate (CTR), relevance to your ad text, historical keyword success and performance, and other factors. The higher your Quality Score, the lower the price you'll pay per click. 
Sound confusing? It is.
Achieving a high Quality Score is where the hard work comes in. It necessitates frequent keyword research, the correct balance of quality ad components mentioned above, and continual keyword and bid adjustments.
Larger companies have teams of trained marketing professionals devoted to their SEM campaigns. So while everyone may have a fair chance to compete, as with other areas of advertising, having a larger budget is still an advantage. For smaller businesses, it may be prudent to allocate a certain portion of your monthly advertising budget for hiring a marketing firm to handle your accounts. Not only will this save you time that is better spent running your business, but marketing professionals trained in SEM have the skills, the time, and the know-how to achieve that higher Quality Score and make your budget stretch.
This article is a very general overview of search engine marketing. There are countless tools, tips, and tricks for succeeding with pay-per-click advertising. In addition to offering text ads on the Search Network, Google also offers the opportunity for image and video ads on their Display Network. If you are a business owner interested in tackling the task of pay-per-click advertising without outside assistance it is strongly recommended that you do your research and keep up-to-date with industry trends. Here are some links to helpful information to get you started:
Google AdWords Help Center
Bing Ads Training
Search Engine Journal: "The 10 DOs & 10 DONTs in Google AdWords"
Inside AdWords
If you're interested in campaign management please contact us with your information and we are happy to discuss your marketing opportunities.