T. Skorman creates custom event experiences featuring exclusive and celebrity talent – they pride themselves on being event talent experts. The talent can include anything from high-flying acrobats to famous celebrities like Pitbull and Blake Shelton. The original T. Skorman website was in need of a little excitement to match their company vibe and a refreshed web experience for the modern mobile era. The Treefrog Team was excited to help bring color and life to the T. Skorman website.
The Treefrog team didn't hold back when it came to the design. The T. Skorman website needed something to set the tone for the company. They deal in entertainment, and we could find no better way to greet users than with a video.  The design showcases their incredible personalities in a stunning visual representation. We really pushed for bright, vibrant colors to get people excited. Since T. Skorman got their start in the 80s, we added touches to reference that era including the chevron patterns and neon colors.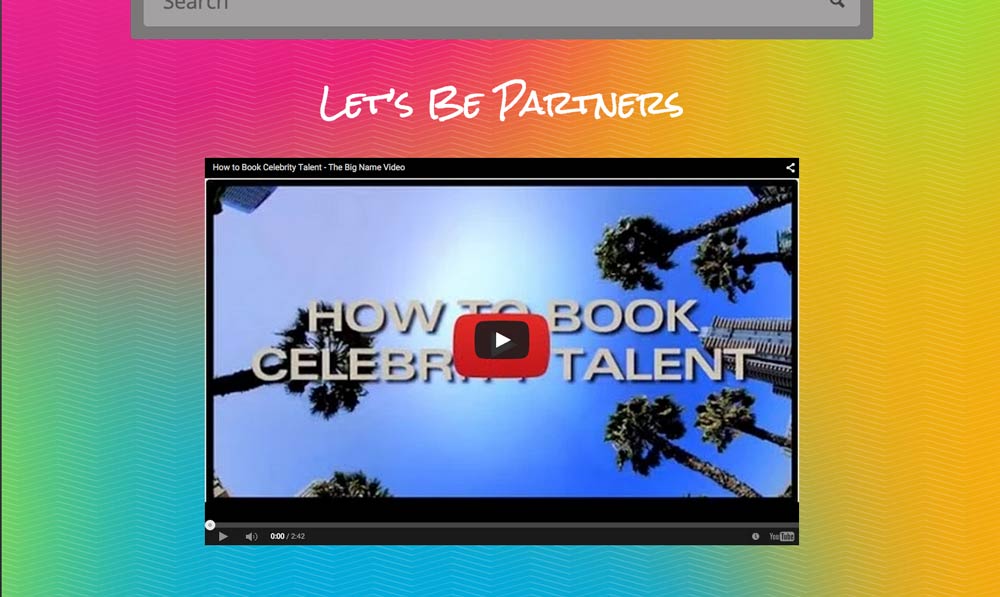 Along with a colorful design, the user experience was a big focus on the project. The Treefrog team was tasked with creating a talent database. We needed to figure out a way to make it simple for a user to go through all of the talent available. We are very proud of the final product because it maintains the vibrant look while delivering easy to use functionality.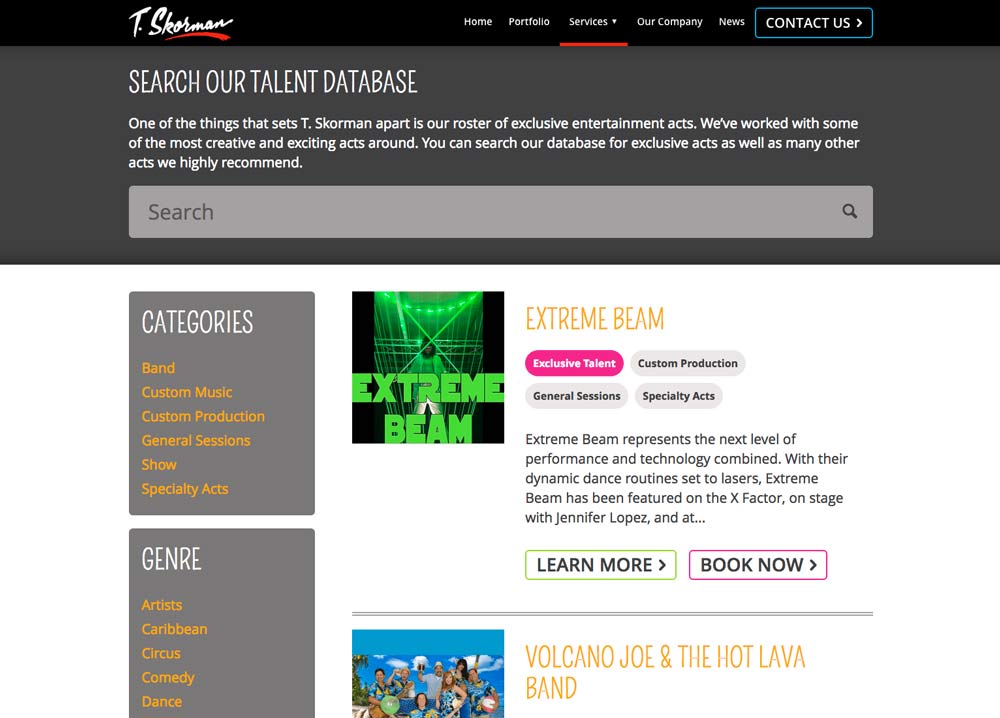 Launching a new site is always exciting, and we're proud of what we helped create for T. Skorman. This updated website meets their needs, and we are sure it will excite their users.
Check Out T. Skorman
If you are interested in finding out how Treefrog can breathe life into your business, please be sure to contact us!